Mardi Gras at the Hackett House
Built-in 1888, the historic Hackett House is a hub of events and programs that serve the community of Tempe and the headquarters of the Tempe Sister Cities Organization. Every year, Hackett House holds events and programs that benefit the Tempe community and its children. This year, the Mardi Gras celebration is back at the red brick building! Here's some more info on this jazzy jamboree.
Mardi Gras at the Hackett House.
On February 5th, 2016, the sixth annual Mardi Gras celebration at Hackett House will be at full steam, bringing the Bourbon Street experience to Tempe in the backyard! Events include:
French Quarter cocktails and down-home Louisiana cooking
Mardi Gras beads strewn about to enhance your costume,
Prizes are awarded to the best Mardi Gras costumes
Silent Auction
Door Prizes
50/50 Raffle
Special Discounts at the Gift Shop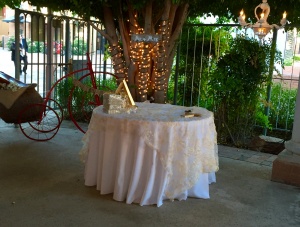 This year, the celebration takes place on Tuesday, February 5th from 6 to 10 pm. Reservations for the bash are now being taken online, and the rates are $29 per person or $25 per person for two or more people as well as for Tempe Sister Cities members. All proceeds go to the Tempe Sister Cities organization, and your ticket will also be honored with one free beer or glass of wine.
Hackett House is bringing back the spirit of the Big Easy to Tempe for a night of jazz, libations, and of course, the food! Don your glitziest costume and come celebrate! Hackett House can be found at 95 W. 4th Street in Tempe, just a few jangly steps away from Mill Avenue. To register for the event and for directions to the historic Hackett House, head to https://www.hacketthouse.org/special-events/mardi-gras-2015/.