Dental Veneers at Tempe Smiles Family Dental
Dental veneers are a porcelain cover that adheres to the front, visible part of your teeth to create a clean, bright look. Veneers can provide a permanent solution to an unsightly smile, helping you overcome issues such as stained teeth, minor cosmetic problems, and damaged enamel. If you are dissatisfied with the appearance of your teeth, talk to your dentist about whether veneers are right for you. There are multiple types of dental veneers, which include:
Porcelain dental veneers
Composite veneers
Palatal veneers
Lumineers
Removable veneers
You may wonder what the difference is between dental implants and veneers. While both provide a cosmetic aesthetic, implants are more invasive, as they are secured to the jaw to replace missing teeth. Implants also serve to restore functionality to your mouth for eating and talking when missing teeth or bone loss have caused difficulties. Veneers are more for cosmetic purposes and must have an existing tooth to adhere to.
The first step is to prepare the surface of the tooth for application. Your dentist will clean and prepare the tooth with very little enamel removal. Once the surface of the tooth is prepared, the porcelain veneer is applied with a bonding agent made of special cement. The bonding agent is hardened using a special curing light, and any residual cement is smoothed to keep it from affecting your bite. Veneer application does not require a local anesthetic, and the process can be completed in one to two appointments.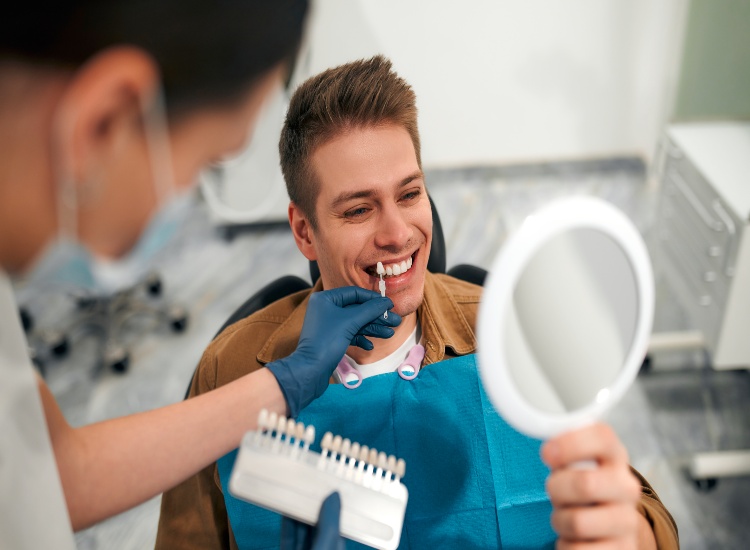 The Advantages of Veneers
There are many advantages to veneers to enhance your smile. Some advantages include:
Very little enamel removal
Prevent discoloration
Cover gaps, chips, and cracks
Feel natural
It is important to note that veneer application is a permanent process, so make sure to talk with your dentist to make sure that veneers are right for you. Keeping up with regular dental appointments is important for making sure your gums and mouth stay healthy.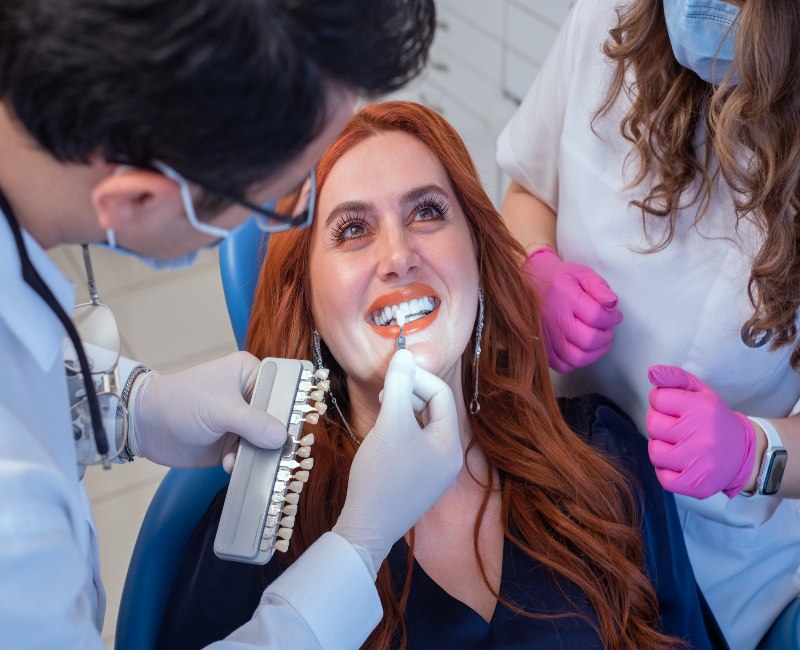 If you think dental veneers might be right for you, our professionals at Tempe Smiles Family Dental can help. Your teeth and gums must be healthy before applying veneers, and our dentists can treat any oral health issues and get your oral health in top shape before adding veneers. Contact our team at Tempe Smiles Family Dental today for a consultation. We will discuss all of your treatment options and help you come up with a plan that will work for you.