General Dentistry Services in Tempe, AZ
What Is General Dentistry?
At Tempe Smiles, we prioritize oral health. We understand how crucial oral hygiene is to your overall well-being, and we work proactively, ensuring our patients have the knowledge and treatment they need to have healthy teeth and good oral health. Our general dentistry services cover all of your oral health concerns and keep your smile beautiful
Our Preventative Approach to General Dentistry
Tempe Smiles Family Dental takes a preventative approach to dentistry. We offer an array of general dentistry services to keep your teeth healthy. We strive to cover your basic needs and dive deeper into preventative care with our advanced technologies. We offer services for gum disease, bruxism, sleep apnea, and athletic mouthguards.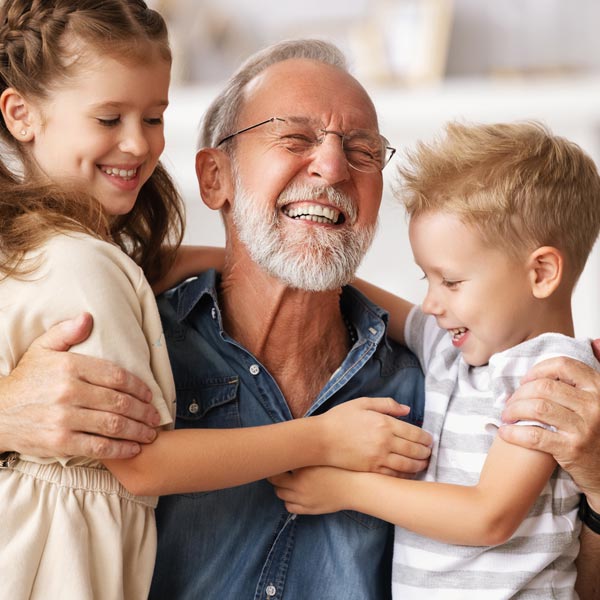 Why Is General Dentistry Important?
Oral health is essential in maintaining overall health. At Tempe Smiles, we work hard to educate patients on the benefits of good oral health and the hazards of neglecting your oral health. Having a family dentist to cover all of your general dentistry needs ensures your teeth are always being looked after.
The Benefits of General Dentistry
A reliable source for your general dentistry services is the difference between good and great teeth! Regular deep dental cleanings and dental care will keep your smile looking beautiful and healthy. Maintaining optimal oral health will also help to keep harmful diseases and issues at bay. Tempe Smiles Family Dental in Tempe, AZ, is here to help you reap the benefits of taking care of your teeth!
What Is a Soft Tissue Laser?
Tempe Smiles Family Dental offers soft tissue lasers as one of our advanced technology options. Soft tissue laser helps kill bacteria residing in your mouth and encourages regrowth of the tissues in your gums. These treatments are pain-free and offer an array of benefits for your oral health.
Microlux DL can be used during a general cleaning or a deep dental cleaning. During your examination, we will have you rinse with DL solution. If there are any irregular cells in your mouth, they will become a whiteish color, allowing us to detect abnormalities. Microlux DL is another way our experts at Tempe Smiles remain proactive in maintaining your oral health.
Tempe Smiles offers DIAGNOdent, a laser cavity detection technology. DIAGNOdent is a tool we use to scan your teeth for cavities that a visual inspection or regular x-rays might otherwise miss. DIAGNOdent uses advanced technology to see the density of your tooth enamel. It's a critical preventative tool to keep your teeth cavity-free.
At Tempe Smiles, we offer digital x-ray. Digital x-ray sensors replace traditional film x-rays and are more accurate, producing in-depth digital views of your teeth, gums, and mouth structure. Digital x-ray also reduces a patient's exposure to radiation. The digital x-ray process is much quicker and more efficient than traditional x-rays.
How Tempe Smiles Family Dental Is Different
Tempe Smiles is passionate about oral health. No matter your age, our qualified and professional team is ready to take your oral health journey with you. At Tempe Smiles Family Dental, our mission is to ensure excellent oral health with knowledge and tips to take home for your entire family.
Visit Tempe Smiles for Your General Dentistry Needs
If you're searching for general family dentistry services in Tempe, AZ, Tempe Smiles Family Dental has you covered. Our industry-leading, compassionate team is here to provide you with the best dental care at affordable rates.
Call us today
to
schedule your appointment
.