Actors Who Changed Their Teeth for Movies
Professional Cosmetic Dentistry in Tempe, AZ
Tempe Smiles Family Dental provides professional cosmetic dentistry services to patients throughout Tempe, AZ and the surrounding areas. Our full-service dental office is committed to utilizing modern technology and contemporary clinical techniques to provide patients with the best possible dental care. Our knowledgeable and experienced dentists are devoted to preventative dentistry services and even provide oral cancer screenings and other preventative dental services. In addition to preventative dental care, we provide cosmetic dental care to ensure our patients have the best dental aesthetics.
Our Professional Cosmetic Dentistry Services
If you're looking to change the appearance of your smile, you've come to the right place. At Tempe Smiles Family Dental, we offer premier cosmetic dentistry services, including veneers, smile makeovers, inlays and onlays, teeth whitening, clear aligners, and more. Below, we've gone into detail about each of the cosmetic dentistry services we offer patients throughout Tempe and the surrounding areas:
Hollywood Actors Who Have Transformed Their Smiles
Many actors started their acting careers with an average smile—crooked, slightly yellowed, or minutely damaged teeth. Not long after their careers begin, many actors drastically change their smile—this is accomplished through cosmetic dentistry services. Some Hollywood actors even alter the look and feel of their typically beautiful smile if a role requires it. Hollywood can be a crazy place, and many actors will change their physical appearance to get into character for a movie. Here is our list of actors who changed their teeth for movies:
Brad Pit- Fight Club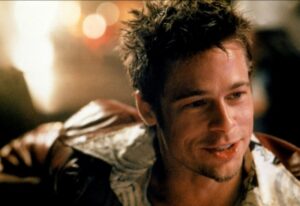 For his role as Tyler Durden in David Fincher's classic Fight Club, Brad Pitt tampered with his movie star good looks by removing the caps on his teeth for the role. The actor made this creative decision as he felt that his character wouldn't have perfect chompers if he spent his free time-fighting strangers in a basement!
Boris Karloff- The Haunted Strangler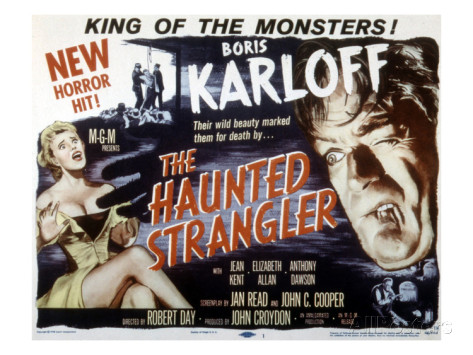 The famed horror movie actor took his role as the monster in The Haunted Strangler so seriously that he removed his false teeth. He did this to achieve the gaunt, undead appearance of the film's antagonist. His lips were then clamped with wire to enhance the terrifying appearance.
Ed Helms-The Hangover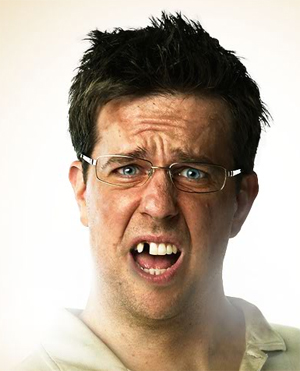 In the 2009 smash hit comedy, The Hangover Ed Helms' character loses a tooth after taking a punch from the great Mike Tyson. In the film, he loses his tooth but in actuality, Helms pulled out a tooth implant that he already had in his mouth. Reports state that the crown was broken off, and the post unscrewed from the implant. Medical professionals fashioned a guard to the gum to stave off infection.
Johnny Depp- Pirates of the Caribbean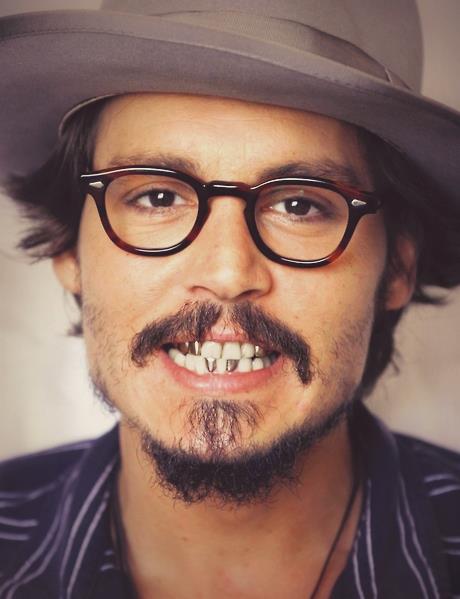 For his role as the swashbuckling Captain Jack Sparrow in Pirates of the Caribbean, Depp underwent extensive gold capping of his teeth. He held onto the gold caps until filming closed on Pirates 3 after which he endured the painful process of removing the caps.
Nicholas Cage- Birdy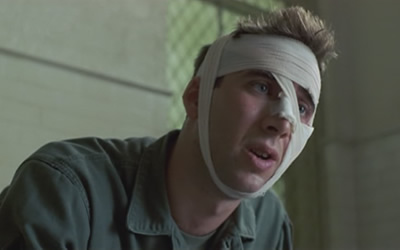 As the wounded Vietnam vet, Al Columbato, Nicolas Cage had two teeth removed, without anesthesia to better his understanding of the character. The extraction of the actor's baby teeth had been planned previously, but Cage scheduled the procedure to coincide with the shooting schedule. Talk about dedication!
Contact Us Today About Cosmetic Dentistry Services
Whether you need dental veneers, dental inlays and onlays, teeth whitening services, or some other cosmetic dentistry service, the Tempe Smiles Family Dental team can help. For years, we've provided our valued patients a wide range of cosmetic dentistry services. To learn more about the cosmetic dentistry services we offer or to schedule an appointment at our Tempe office, contact us today.