Dental Implant Procedures at Tempe Smiles Family Dental
The Dental Implant Process
If you are missing a tooth or have a broken tooth you'd like replaced with a dental implant, your first step in the dental implant process is to schedule an appointment with one of our Tempe Smiles dental professionals to find out if a dental implant is right for you.
Once you've consulted with one of our dental professionals, you will come in for the first step of your dental implant procedure. You will be given a local anesthetic to ensure a pain-free experience. Next, we will carefully secure a titanium post into your jawbone. This may take up to 6 months to heal before you can return to have your dental implant securely placed.
Once your gums have fully healed, you will come in for the next step. During this appointment, your dentist will place an abutment on the implant and take impressions to fit the permanent restoration properly.
The number of visits for a dental implant procedure varies by patient. However, the final step in the dental implant process is always securing your permanent crowns. By this appointment, our Tempe Smiles professionals will have ensured that your new permanent restoration is a perfect fit and that you are satisfied with the outcome!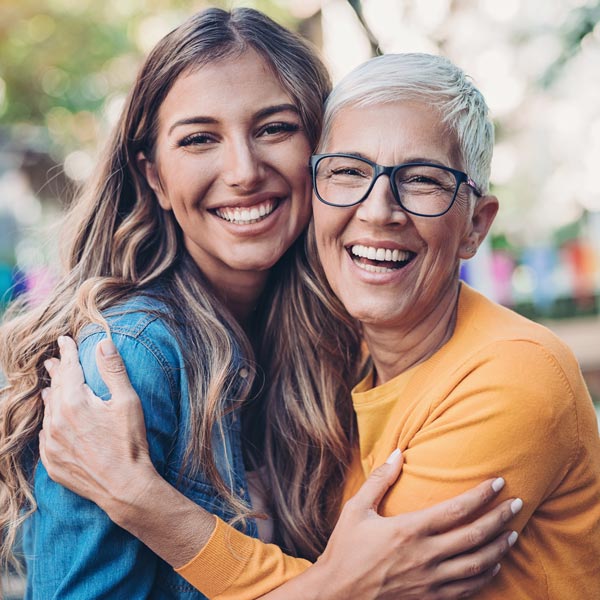 The Dental Implant Healing Process
The dental implant healing process and recovery time differ for every patient. A dental implant can take 3-6 months to fully heal. Any discomfort is easily managed with ibuprofen or Tylenol, and patients can return to work the day after surgery if they feel up to it!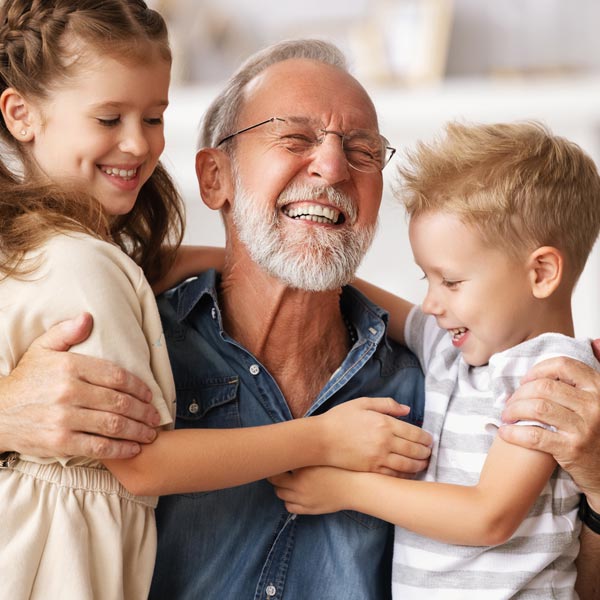 How Long Does a Dental Implant Last?
Dental implants are an excellent tooth replacement option, as they are permanent and can a lifetime with proper oral hygiene and care. Unlike dental bridges, you do not need to replace your dental implant as long as you diligently care for your teeth.
How to Care for Your Dental Implant
Caring for a dental implant is much like caring for your natural teeth. As always, you should be brushing twice daily, flossing at least once, and seeing your dentist for regular deep dental cleanings. Using a soft bristle toothbrush and unwaxed tape floss or implant-specific floss is also recommended.
Is a Dental Implant Right for You?
You are typically a good candidate for dental implant surgery if you are healthy with no underlying illnesses. However, if you have diabetes, heart conditions, bone loss, or are over the age of 85, you may not be eligible for a dental implant, and a dental bridge would be a better option for you.
The Benefits of Dental Implants
Caring for your dental bridge is just like caring for your natural teeth. Be diligent about brushing your teeth twice a day and flossing at least once to avoid plaque and tartar buildup. Maintaining the integrity of the teeth supporting your dental bridge is important. Seeing your dentist for semi-annual deep dental cleanings is also a great way to ensure the longevity of your dental bridge.
Dental Implants for Multiple Missing Teeth
If you are missing more than one tooth, even if the missing teeth are not located next to each other, you are still eligible for dental implants. We can place multiple dental implants in your mouth during one dental implant procedure, if necessary. Contact us to discuss the best treatment plan for you!
Contact Tempe Smiles for Your Dental Implant Procedure
If you are considering a permanent solution to your missing tooth, let Tempe Smiles handle your dental implant procedure. Our caring and professional staff are available to answer all your questions and walk you through the process with comfort and ease. Contact us today to schedule a consultation with one of our experienced dentists!