Spring Break Ideas for Stay at Home Parents
So your little one's at home for a week or two and you want to keep them away from the video games. This is a great time to take advantage of the weather and tons of events in the valley this spring.
Read Outdoors
Want to turn your kids into book lovers? Grab the books and head outside. Pack a picnic and spread a blanket in the grass. You can take turns reading to each other or flipping through picture books. What matters most is the quality time you spend showing your kids the importance of sitting down with a good book.
Plant Spring Flowers
Ready to fill that barren patch of dirt in the yard with some color? Plant spring flowers with your children during their time off from school. Take them to the nursery and let them choose some of the flowers for your spring garden. There are plenty of fun gardening projects for kids, regardless of their ages.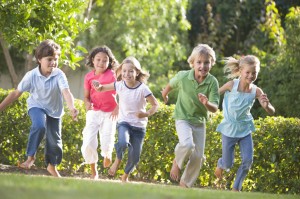 Take Them Out to the Ball Game
Spring Training baseball in Phoenix started in 1947, when just two teams, the Cleveland Indians and the New York Giants, came here to prepare for the regular season. Today, 15 teams train in the Phoenix metropolitan area. The Cactus League is the prime destination for baseball fans of all ages who want to catch spring training games. Your big kid (aka your husband) will also love this one.
Take Them to Space!
For the young scientist in your family, Arizona Science Center is holding two Spring Break sessions of their Camp Innovation 2015: Space Jam. The first is March 9-13 and the second is March 16-20. The camp runs daily from 9 a.m. – 4 p.m. Camp Innovation is for children ages: 6-12 and is a journey that will take them to the moon and beyond!
Visit the Animals
The Phoenix Zoo is located in Papago Park in central Phoenix. It's easy to get to from all directions, and it is a lovely zoo, especially on a day when it isn't too hot. Get there early on those warmer, sunny days.