Life Hacks for a Better 2015
Whether or not you made a new years resolution, there's always time to start being healthier and more productive. Your Tempe dental office has decided to create a list of "life hacks" that can make changes easier and long lasting.
Eat greens without knowing it. Buy some greens (kale, parsley, collards, spinach), clean them up with a colander and plenty of water, rip them into smaller pieces and place them into a blender with a bit of water. Pulse your blender to create a green, smoothie-like texture then pour the mixture into ice cube trays and store them in the freezer. Use your green cubes in pasta sauces, smoothies, sauces, entrees and more without having to taste them.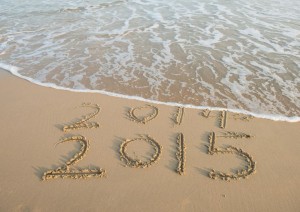 Stop multitasking. How many books do you have lying around that you haven't read? Or what about projects that are collecting dust in the garage? While multitasking can be great in many of cases, it also can push progress back on things or produce sub-par results. Think about talking on the phone while driving — while it's saving you time, it's also incredibly dangerous. Finishing one thing before starting another is a great way to keep yourself focused, and stress-free.
Make a night-time ritual. If you're having trouble getting to sleep, why not make things easier on yourself? Dim the lights, drink soothing chamomile tea, put the phone away, and get comfortable! It's much easier to fall asleep relaxed than still replying to work emails or drinking soda before bedtime. Valued patient, Robert Nevin Medicis of Scottsdale, AZ says his nighttime routine completely changed when he followed the above recommendations.
Smile more. Did you know that smiling at other people makes you seem nicer and more approachable? Smiling can also induce more smiles around you, it's contagious! Speaking of smiles, it's probably time to visit the dentist for your next dental exam and cleaning!