Fantasy of Lights Boat Parade
The holiday season is coming back around, and while we're not likely to see a white Christmas any time soon, we still find ways here in Arizona to experience the magic of the season. One of the desert Christmas traditions here in the East Valley is the Fantasy of Lights Boat Parade. Since 1999, the boats have lit up Tempe Town Lake and created a beautiful light-filled event that dazzles Valley residents.
Presented by SRP and Tempe Town Lake, this year's event will feature over 50 decorated boats of all sizes. Taking place on December 12th, this event is free for all spectators to come and watch the boats light up the lake. After the sun sets, luminarias will light up the curving sidewalks of Tempe Beach Park, guiding the attendees to the lakeside. After the parade of illuminated watercraft, the event will end with a fireworks finale.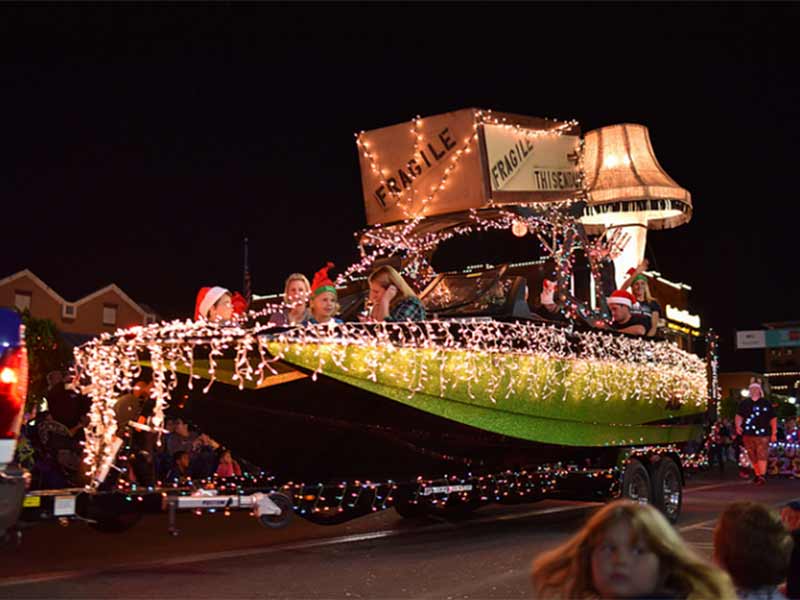 This is a free event, and all ages are welcome. As a special treat to the little ones, Santa Claus will be in the park, ready for a photo op and to hear your child's wishlist.
If you have a boat and would like to participate in the event, families, companies, and community groups are welcome to enter the boat parade with their own illuminated watercraft. You can find the requirements for your boat and lighting as well as the application to take part by going to downtowntempe.com.
The Fantasy of Lights Boat Parade is coming to Tempe Town Lake on December 12th this year. Admission is free, and if you'd like to enter your boat in the parade, the deadline is November 22nd.
This is one of the most magical events of the year in celebration of the most magical time of year. See you at the lake!